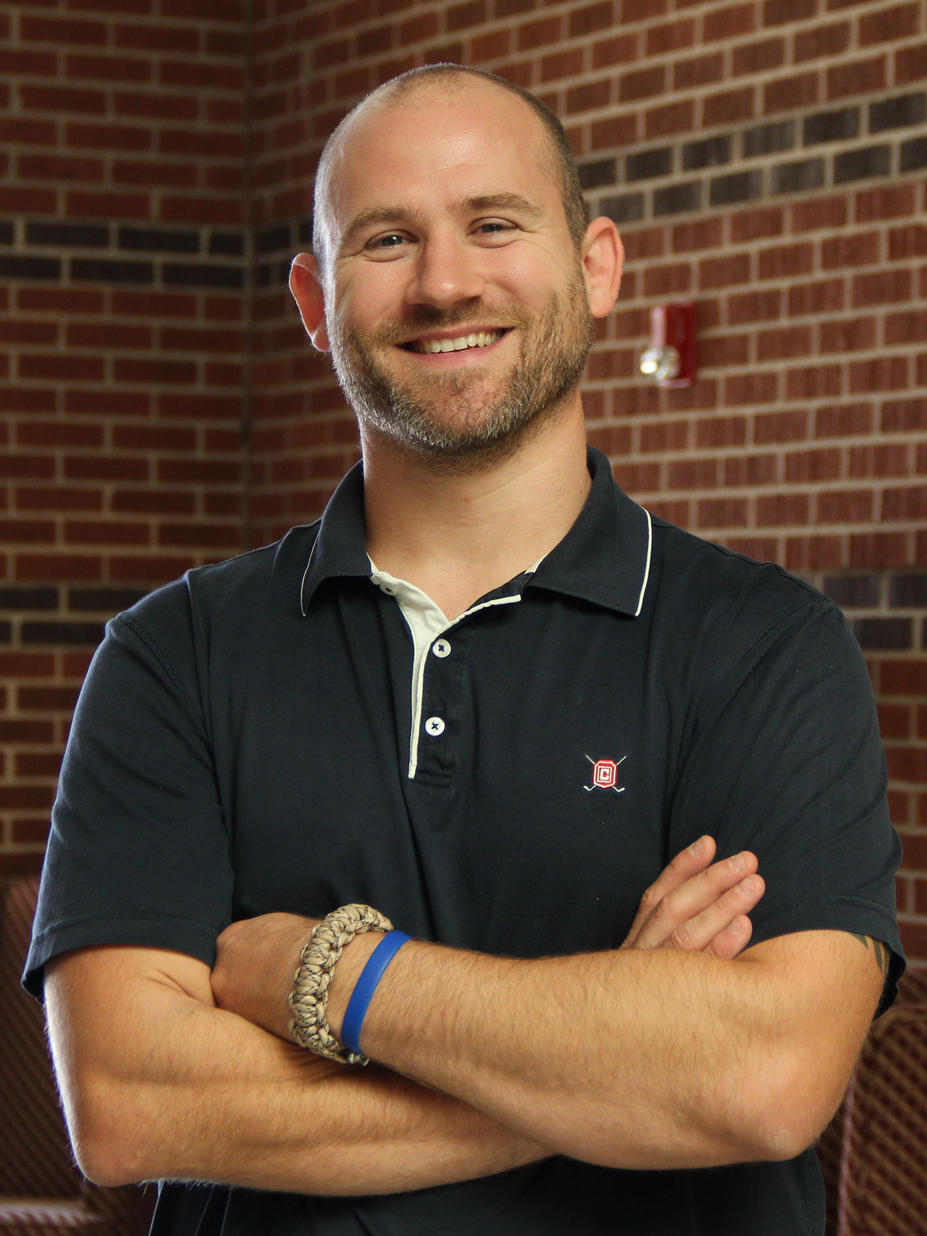 Life Story
I now serve as one of the family pastors here at FBC, and am truly thankful.  I joined the staff here in August of 2010.  I am originally from Ellijay, Georgia, but was drawn to Arkansas by an opportunity to play football at Ouachita Baptist University.  I graduated there in 2003 with a Bachelor's degree in Mass Communication.  In 2004, I came to FBC Russellville, and worked the next few years with youth, college, and recreation.  It was during that time that God confirmed my call to ministry, and eventually led me to serve two years in North Africa.  In 2006, I met my wife Brooke, a graduate of Arkansas Tech University.  We were married in September of 2008, and now have three children, Hallie (2010), Drake (2012) and Max (2014).  Brooke is a registered nurse, and works at Choices Pregnancy Resource Center here in Russellville.  We take joy in God's calling on our lives, and consider it a privilege to serve here.
"Many are the plans in a man's heart, but it is the Lord's purpose that prevails." – Proverbs 19:21
Salvation Experience: Growing up I had many plans for my life, but God has shown me the truth of this scripture above: His purpose prevails.  I came to faith in Christ at the age of 15, and it has been an incredible journey ever since!
What is your favorite food? Middle Eastern and Indian
What do you like to do in your spare time? Disc Golf, Rock Climbing, and Playing Guitar
What is your Favorite thing about church ministry? Building relationships, our staff team, and inspiring others to labor for Christ