Allow us to introduce you the single most influential figure of all time.
His birth was foretold thousands of years before his time.  He brought truth, hope, and life in His time on earth by teaching truth, healing the sick, encouraging the downtrodden, and living love.  His death and resurrection conquered humanity's greatest problems and ignited a worldwide movement that continues to crisscross the globe.  Today, He continues to bring hope, truth, and eternal life on a scale that is unimaginable.
His name is Jesus.
Jesus' life, teachings, and happenings are recorded in the Bible.
The majority of these are in the 4 Gospels (Matthew, Mark, Luke, and John). Below you will find some of the key elements of Jesus' life briefly explained. Still images on this page recreating events in the life of Jesus were taken from http://freebibleimages.org.
Jesus was born around 0 AD to His mother Mary (who was a virgin at the time) and earthly father Joseph.  Many supernatural events surrounded Jesus' birth.
Luke 1:30-33, ESV – 30 And the angel said to her, "Do not be afraid, Mary, for you have found favor with God. 31 And behold, you will conceive in your womb and bear a son, and you shall call his name Jesus. 32 He will be great and will be called the Son of the Most High. And the Lord God will give to him the throne of his father David, 33 and he will reign over the house of Jacob forever, and of his kingdom there will be no end."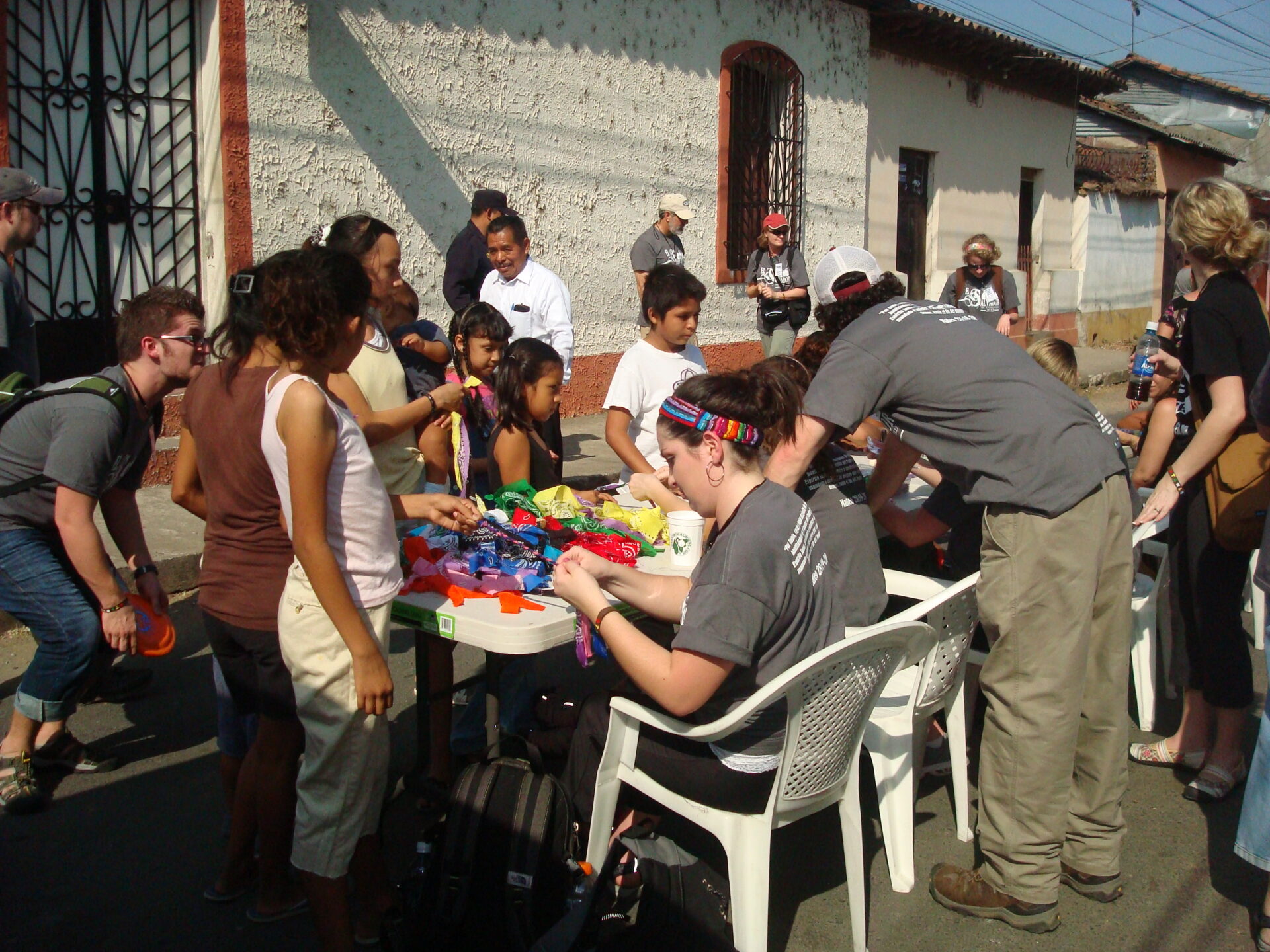 Jesus lived a perfect life, teaching, healing, serving, loving, and honoring God.  Jesus claimed He was God's Son, and His words and deeds validated those claims.
Mark 1:40-42, ESV – 40 "And a leper came to him, imploring him, and kneeling said to him, 'If you will, you can make me clean.' 41 Moved with pity, he stretched out his hand and touched him and said to him, 'I will; be clean.' 42 And immediately the leprosy left him, and he was made clean." Matthew 22:24-40, ESV – 34 "But when the Pharisees heard that he had silenced the Sadducees, they gathered together. 35 And one of them, a lawyer, asked him a question to test him. 36 'Teacher, which is the great commandment in the Law?' 37 And he said to him, 'You shall love the Lord your God with all your heart and with all your soul and with all your mind. 38 This is the great and first commandment. 39 And a second is like it: You shall love your neighbor as yourself. 40 On these two commandments depend all the Law and the Prophets.'"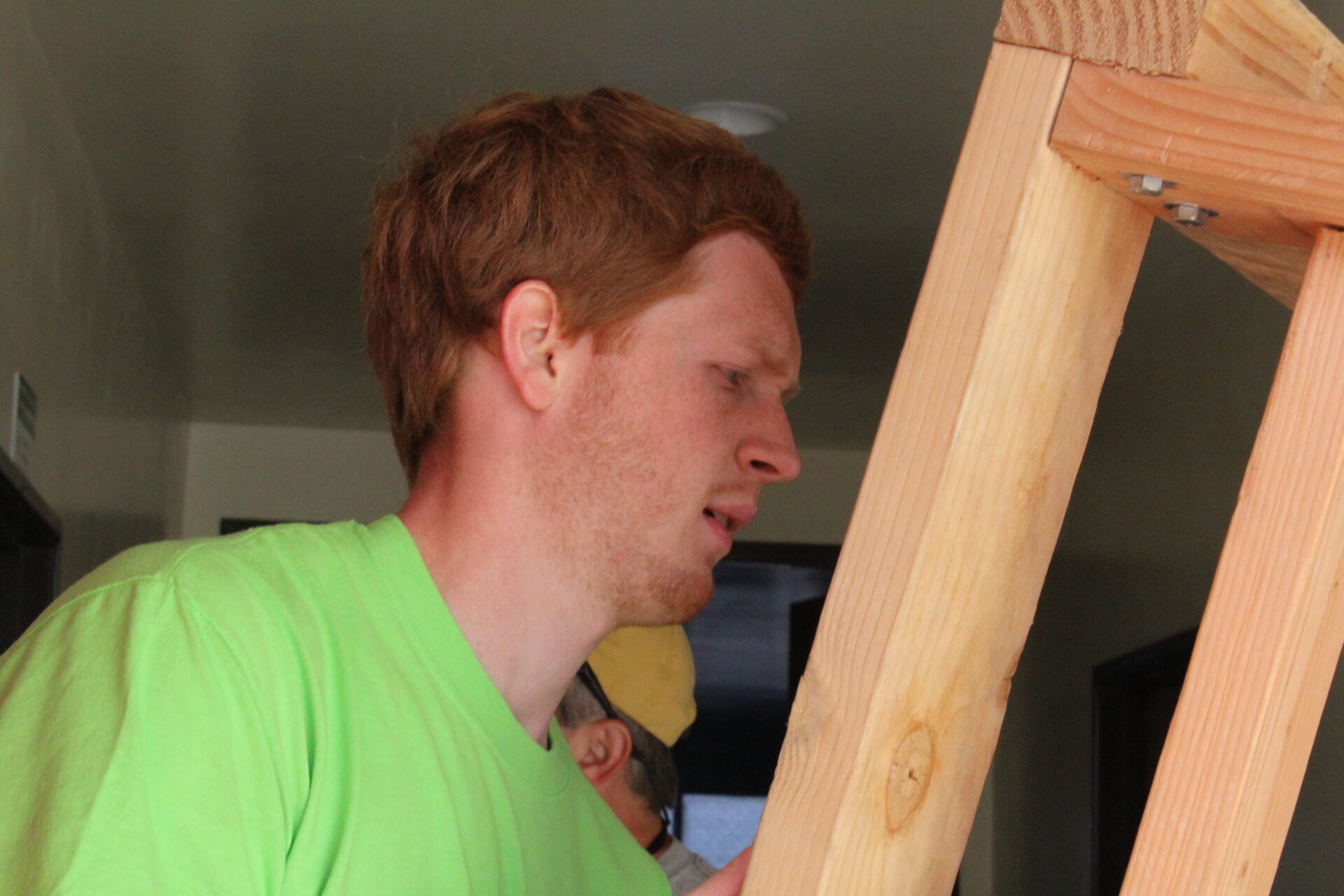 Jesus died on the cross to pay the penalty of our wrongs against God and people.
John 3:16-17, ESV – 16 "For God so loved the world, that he gave his only Son, that whoever believes in him should not perish but have eternal life. 17 For God did not send his Son into the world to condemn the world, but in order that the world might be saved through him." Romans 5:8, ESV – 8 "…But God shows his love for us in that while we were still sinners, Christ died for us." Luke 23:44-47, ESV – 44 "It was now about the sixth hour, and there was darkness over the whole land until the ninth hour, 45 while the sun's light failed. And the curtain of the temple was torn in two. 46 Then Jesus, calling out with a loud voice, said, 'Father, into your hands I commit my spirit!' And having said this he breathed his last. 47 Now when the centurion saw what had taken place, he praised God, saying, 'Certainly this man was innocent!'"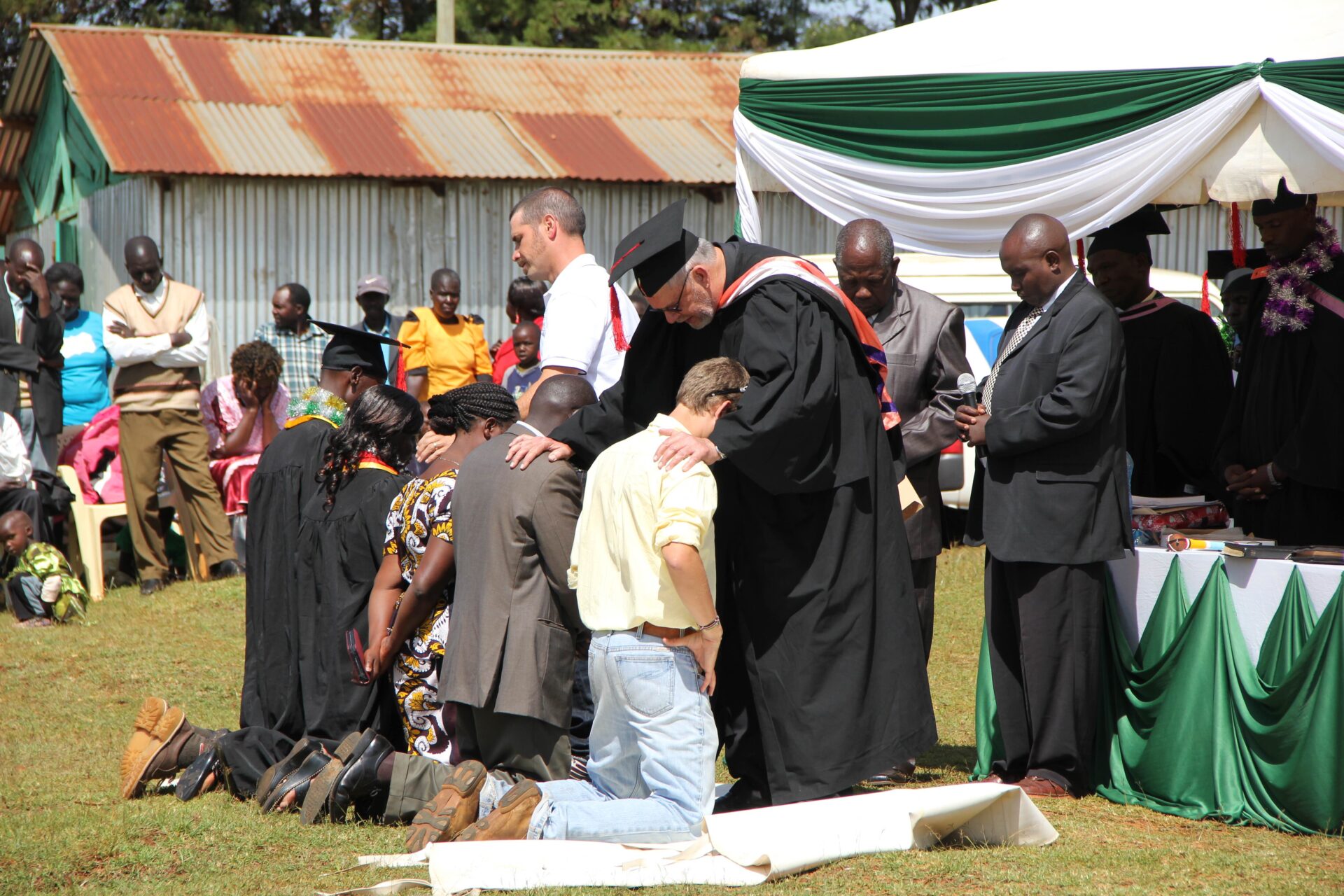 After Jesus died, three days later He rose again.  His resurrection conquered death and validated His claims to be God's Son.
1 Corinthians 15:3-7, ESV – 3 "For I delivered to you as of first importance what I also received: that Christ died for our sins in accordance with the Scriptures, 4 that he was buried, that he was raised on the third day in accordance with the Scriptures, 5 and that he appeared to Cephas, then to the twelve. 6 Then he appeared to more than five hundred brothers at one time, most of whom are still alive, though some have fallen asleep. 7 Then he appeared to James, then to all the apostles."
Jesus sent out His followers to continue His mission of redemption and restoration for all who believe from all people groups all over the world.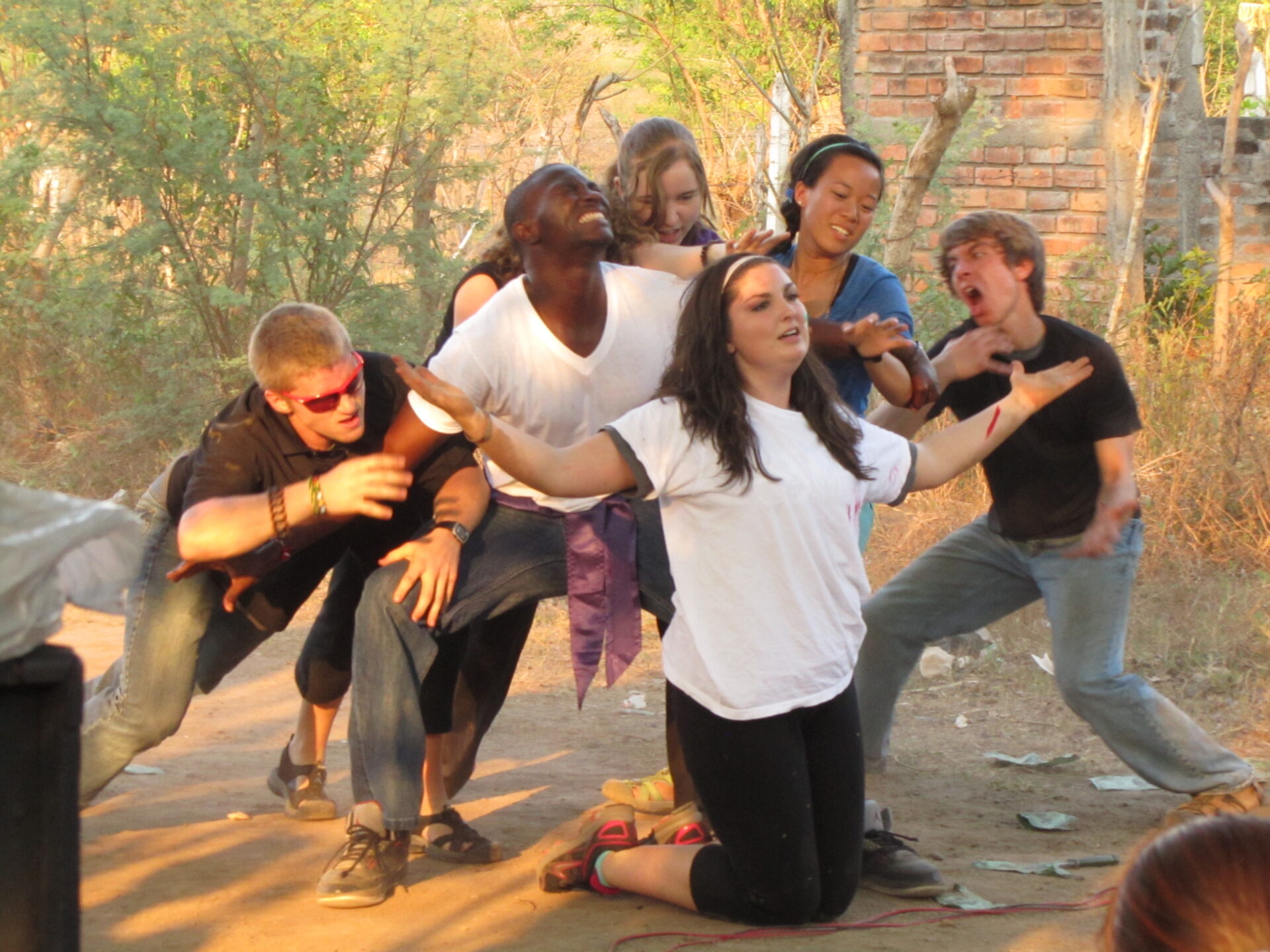 Today, just as in the past, Jesus allows us to be made right with Him and be forgiven of our failures through faith in Him.
1.) ADMIT your sin against God and ask for His forgiveness.
Ask God to forgive you, and invite Him to lead you to live in a way that honors Him and bless others.  Each of us have a responsibility to confess our sin to God.  The Good News is that Jesus is faithful, and He will always forgive us when we ask.  In fact, the forgiveness is already available for us.
1 John 1:9, ESV – 9 "If we confess our sins, he is faithful and just to forgive us our sins and to cleanse us from all unrighteousness."
2.) BELIEVE Jesus is God's Son, died on the cross, and rose again.
Place your faith in what Jesus did for you by dying on the cross and rising again.  Christianity is different from every belief system in that it's not what we DO, but what Jesus has DONE for us.
Romans 3:21-25, ESV – 21 "But now the righteousness of God has been manifested apart from the law, although the Law and the Prophets bear witness to it— 22 the righteousness of God through faith in Jesus Christ for all who believe. For there is no distinction: 23 for all have sinned and fall short of the glory of God, 24 and are justified by his grace as a gift, through the redemption that is in Christ Jesus, 25 whom God put forward as a propitiation by his blood, to be received by faith."
3.) COMMIT to follow Jesus as Lord.
This means recognizing Him as God and submitting to His way of life.  If we truly are regretful for our sin, we won't continue to live in the same broken ways.  Following Jesus is not burdensome, but it leads us to discover purpose, meaning, and significance.  It gives us assurance we will spend eternity with God in heaven.
1 John 5:1-4, ESV – Everyone who believes that Jesus is the Christ has been born of God, and everyone who loves the Father loves whoever has been born of him. 2 By this we know that we love the children of God, when we love God and obey his commandments. 3 For this is the love of God, that we keep his commandments. And his commandments are not burdensome. 4 For everyone who has been born of God overcomes the world. And this is the victory that has overcome the world—our faith.
Still have questions?  Get connected to learn more.
We understand that making a decision to follow Jesus is one of the most significant choices you will make in your lifetime.  It's one that should not be taken lightly.  At the same time, we encourage you to pursue Jesus with us.  One of the best ways for you to learn is to do in community with a group of other people seeking Jesus just like you.
Ready to place your faith in Jesus? Pray this simple prayer to begin a new relationship with Him today
Jesus, I admit that I have sinned against You and lived in a selfish, rebellious way.  I believe that You are God's Son, and that You are the way for me to be made right with God.  I believe that You died on the cross and rose again.  I place my faith in You, and ask that You would lead me to live life as you intended.  Give me the desire and ability to love You with all that I have, and to love others as You love them.  Thank You for saving me, adopting me into Your family, and giving me eternal life in heaven.  It's in Your Name I pray Jesus, amen.
Contact Us
Check out recent sermons from our services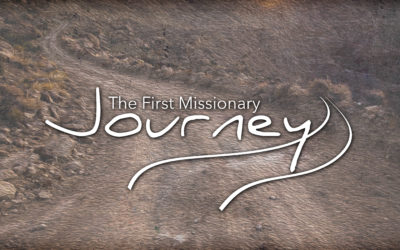 In this message, we kick off a new sermon series in the book of Acts entitled, "The First Missionary Journey." In Acts 13-14, we see the heart for missions of the Antioch church, and we follow the footsteps of the first missionaries, Barnabas and Saul/Paul.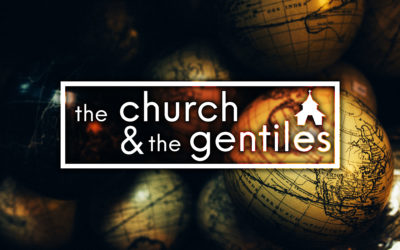 This week, as we conclude our sermon series in Acts, "The Church & the Gentiles," we are reminded that whenever lives are being changed and churches are growing, opposition will arise. And yet God's kingdom always wins in the end.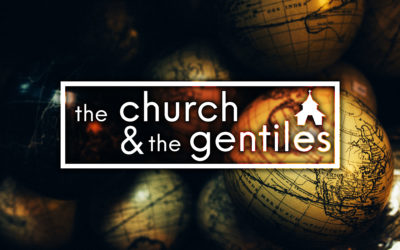 This week, as we continue our sermon series in Acts, "The Church & the Gentiles," we are first introduced to perhaps the model church in the book of Acts: the church at Antioch.
Check out more ways to find help or serve others